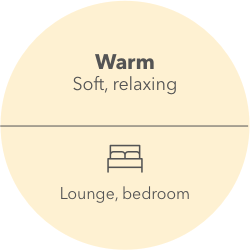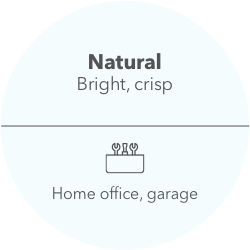 Smart recessed lighting is a type of LED lighting that can be controlled remotely. Typically, each light is controlled by its own app, which allows you to dim the light, change the color, and set timers. You can also typically control multiple lights at once, making it easy to create ambiance in any room.
In addition to controlling the lights with your phone, some smart recessed lighting systems also work with voice assistants like Alexa and Google Home. This allows you to turn on the lights with just your voice, making it even easier to create a perfect mood in any space.
So whether you're looking for a way to save energy or just want to add a little more convenience to your life, smart recessed lighting is a great option.
Smart Home Lighting - Smart Recessed Lighting, LED, Light Bulbs
Every day, our homes are getting smarter; virtual assistants, video doorbells, motion detectors, are just some of the revolutionary household items that make our lives easier. And as one of the most important interior considerations, it's only right that smart lighting exists, too.
For too long, we've been restricted to minimal home lighting capabilities. On, off, or dimmed. Fortunately for us, smart lighting systems give us extra control!
Adjust brightness, create schedules, add colorful effects, and control bulbs through your smartphone or smart assistant (Google Assistant or Amazon Alexa).
It all sounds magical, and it's actually pretty simple. Smart bulbs connect to your Wi-Fi, through which other devices, such as your tablet or smartphone, can communicate all your demands - all but eliminating the need for traditional wall switches!
What's even better is smart light bulbs easily screw into the existing sockets.
No stress, no fuss, just convenience without compromise.
What Are the Benefits of Having Smart Lighting?
Set the Mood with Color or Dimming
The use of smart lighting is becoming increasingly popular as homeowners look for ways to create a unique and inviting atmosphere in their homes. RGB (red, green, blue) smart lights are particularly versatile, as they can create a wide range of moods and atmospheres.
For example, blue light can help to create a calming and relaxing ambiance, while red light can be used to add a feeling of warmth and romance. Green light is often used to create a refreshing and energizing atmosphere. By carefully selecting the right colors, it is possible to completely transform the feel of any space. With smart lighting, the possibilities are endless.
Automate Your Lighting with a Timer
With smart lighting, you can automate your lights to turn on and off at specific times. This is a great way to save energy and money, and is also convenient if you want your lights to turn on and off while you're away on vacation. You can even set them to come on in the morning and turn off at night, or have them come on a few hours before you get home from work!
So whether you want an early morning wake-up call or have your lights automatically dim in the evening to help you unwind, make your own automated schedule to match your schedule with BAZZ Smart Home lighting!
Make Your Recessed Light Dimmable
Want to set the mood for your romantic meal, movie night, or social get-together? With smart lighting, you have all the control. Create the right ambiance for any occasion. What a bright idea! When it comes to recessed lighting, dimming is one of the most popular features. Not only does dimming give you greater control over the brightness of your light, but it can also help to conserve energy. So if you want to upgrade your recessed lighting, choose a smart bulb that offers dimming capabilities.
Convenience with Remote Control Feature
The nightly trudge around the house to turn off all the lights is made simple with smart lighting. In fact, you can do it while snuggled up in bed!
With the ability to control your lights remotely, you can easily adjust the lighting in your home to suit your needs. Whether you want to turn on a light in another room without getting up, or dim the lights for a relaxing evening at home, smart lighting gives you the power to do it all with just a few clicks from the app.
Save Energy
Smart bulbs use less energy than traditional incandescent bulbs and can be controlled remotely, so you never have to worry about leaving the lights on when you leave the house. You can also program smart bulbs to automatically dim or turn off when they're not needed, which can save even more energy. In addition to saving money, smart lighting can also make your home more comfortable and convenient. So if you're looking for an easy way to save energy, smart lighting is a great choice.
Enhance Smart Home Security
One way to enhance your home security is to install smart lighting. Smart lighting is controlled via a mobile app or voice assistant, making it easy to turn lights on or off when you're away from home. You can also set schedules to automatically turn lights on or off at certain times. In addition, smart lighting can be integrated with other smart home devices, such as security cameras and door locks. As a result, smart lighting can provide an extra layer of security for your home.
How to Set Up BAZZ Smart Lighting
What You Need for a Smart Lighting System?
Anyone can install smart lighting, so long as you have a home Wi-Fi network. Unlike other smart lighting providers, with BAZZ Smart Home, you don't even need a hub to reap the benefits - the lighting connects directly to your Wi-Fi!
By connecting smart lighting to your internet network, other devices connected - such as your phone or tablet - are able to communicate your demands to the bulbs.
It really is a case of removing your old lightbulbs and screwing in smart bulbs! Within minutes, you'll have complete control of your lighting through your smartphone. And if you have a virtual assistant such as a Google Home or Amazon Alexa, you can use voice control, too.
If you want to really set your home up with the latest smart home lighting for your living room, kitchen and bedroom, you'll want the following fixtures:
How to Choose a Smart RGB Light
When selecting a smart RGB light, a few factors must be kept in mind. First, consider the intended use of the light. If you need a light that can be dimmed or controlled remotely, you'll need to spend a bit more to get a quality product.
Second, take a look at the bulb type. LED bulbs are more energy-efficient than incandescents, so they'll save you money in the long run.
Finally, check the compatibility of the light with your smart home system. Not all smart lights are compatible with all smart home systems, so it's important to ensure that the model you select will work with your current setup.
What Kinds of Smart Bulbs Do You Need?
If you want smart bulbs to replace those in place in floor lamps or hanging ceiling fixtures, A19 smart bulbs are the likely solution. The A19's shape emits omnidirectional lighting, dispersing light evenly across the surrounding environment. Check our blog to find out the differences between A19 vs BR30 light bulbs.
But when you are needing directional lighting, BR30 light bulbs and recessed lighting are a better choice. These point light straight ahead, providing direct task lighting instead of dispersing the light. The perfect match for hallways, home offices, and above kitchen workstations.
What Smart Recessed Lighting Fixture Do You Need?
Recessed lighting is a practical and stylish way to illuminate spaces and areas requiring accent or task lighting. Smart recessed lighting fixture has three components that defines it: housing, trim style, and bulb type.
When considering recessed lights, you have to pay attention to the type and size of bulb or lamp the fixture uses. The standard size has long been 6-inch, but as the trend has evolved, spotted 4-inch lighting has slowly taken center stage.
Just like regular bulbs, LED should be your preference as they also require significantly less energy and less maintenance. And as a general rule, you should have lighting with warm white color temperature in spaces such as the living room and bedroom, and bright white color temperature for kitchens and workspaces. Or better yet, have a bulb that can tune your lighting from cool to warm!
How to Install Recessed Lights

Installing BAZZ Smart Home recessed lighting is a breeze, especially when you have this handy guide to bring you through the process!
Automate your Home With The BAZZ App
Our wide array of products will allow you to customize your very own smart home lighting setup that's right for you and your family. All of our products can be seamlessly used and controlled from within the BAZZ Smart Home App and do not need a hub. Through just one app you'll be able to change the color of your lighting in real-time, create daily routines, turn on and off lights remotely, adjust your white from warm to cool and more!
Alternative Smart Home Automation Gadgets You Might Need

The future is now. With our BAZZ Smart Home Wi-Fi smart plugs and accessories, you can transform any space in your home into a smart room without breaking the bank! Shop now to transform your home into your dream space.
Frequently Asked Questions